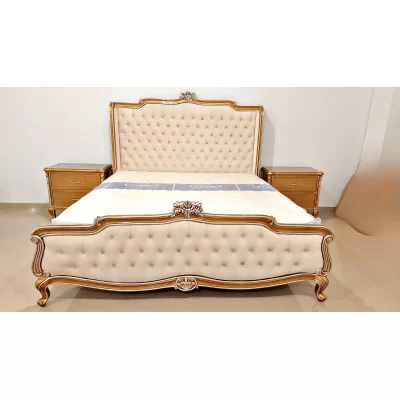 This exquisite bedset is crafted from solid sheesham wood, renowned for its durability and beauty. The twin tone High gloss Deco finish adds a touch of modern luxury to the classic design, while the sturdy construction ensures you'll enjoy a blissful night's sleep for years to come. The set includes a bed frame, headboard, footboard, and two matching bedside tables, along with dresser and mirror, all expertly designed and crafted to enhance the beauty of your bedroom decor.


King Size Bedroom Set. 
Dimensions:
6ft x 6.5ft
Two Side Tables
Dresser
Polish/fabric Color Options available on order.
For Details Call us at +923365082271 or Visit Us.